Rivers of Yorkshire
When I think about the locations of towns and cities in Yorkshire, I tend to think in terms of the railway maps. This gives a distorted view that connects Leeds with Huddersfield and Shipley with Ilkley.
A more geographically sensible way to look at things would be to think in terms of the major rivers of Yorkshire. In school I remember learning "SUNWACD" as a mnemonic for remembering the order in which major rivers drain into the Ouse but I didn't have a good visual picture of how they were laid out.
So this afternoon I spent some time drawing a public-transport-style map of the major rivers in Yorkshire, and settlements along them.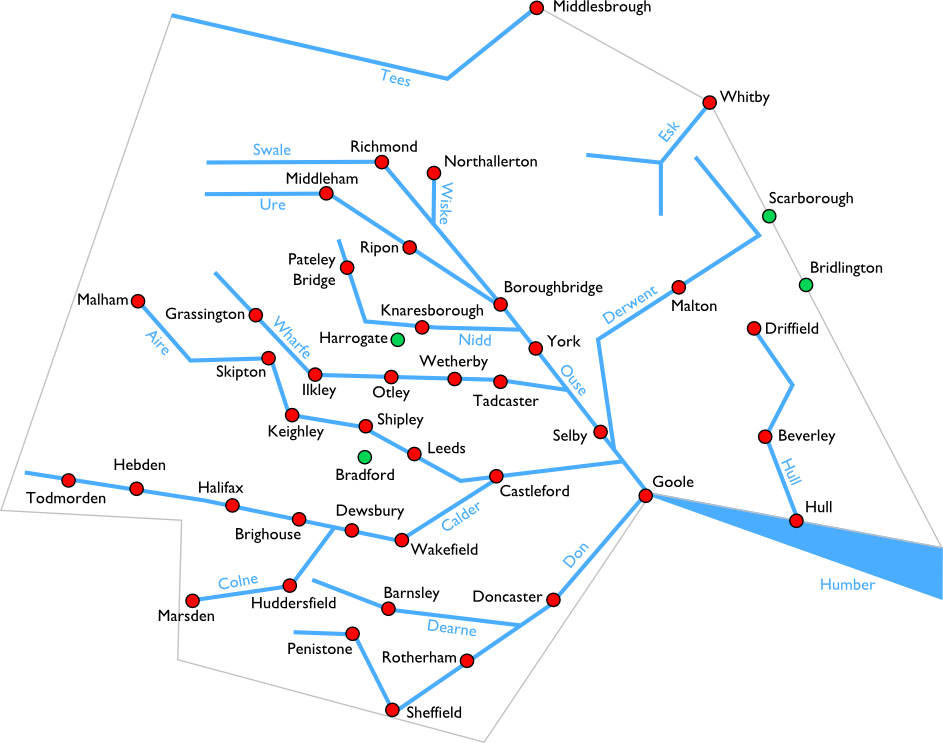 There's no strong logic to which rivers and settlements I chose: they're just based on my own knowledge and experience. Major settlements that are not associated with a major river are also marked in green. Note also that I've been extremely liberal with the scale and there may be some major inaccuracies here.
If you're a Yorkshire dweller, how does this stack up with your own perception of where things are?