About me
Welcome to my blog! There's no real theme here: just things I want to say to the world. This page features some of the things I love.
Leeds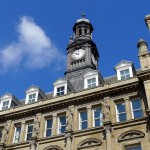 Leeds is the most amazing city in Britain. Not only does it have fascinating history, amazing pubs, a great community feel and the perfect mix of big and independent businesses, it's also right in the heart of God's Own County — hundreds of amazing days out are within an hour's reach. Now if only they could sort their public transport system…
A great Leeds institution is Bettakultcha, and you can sometimes hear me speaking there. I'm also regularly found at Leeds Meeples, a board gaming group.
Relationships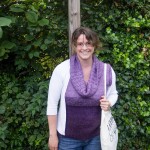 My wife Emily (@foleynotrose) is my and everyone else's favourite person. She came all the way from America to live in Leeds with me (at least, I like to claim the credit).
We were married in 2012 at a Unitarian ceremony, which basically meant we got to have an amazing party and make vows to one another that really mean something to us and we really want to keep. Maybe I'll share them on here one day.
I'm polyamorous, which means I have been known to have more than one relationship at the same time – all out in the open. I wrote a blog post about this a while ago, and I've grown into this relationship style a bit more in that time. Since 2012 I've been the main organizer of Yorkshire O.P.E.N, the local meetup for people in polyamorous folk and people in open relationships.
Politics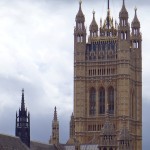 I'm an ultra-liberal. I believe in Big Government and I believe the purpose of government is to address inequality. I am in favour of reducing discrimination against marginalized groups as much as possible and reducing the gap between rich and poor by giving benefits to everyone who needs them, not just the people who need them most. I believe in seeking evidence over emotional policies, and I am seeing less and less of this every day.
Some of my political views are quite extreme and one day I may post them on here.
I recently renounced my membership of the Liberal Democrats and have signed up with the Green Party, who I see as the true alternative left. I am very scared of the sharp shift to the right in this country's politics and I want to do everything I can to try to curb this.
Religion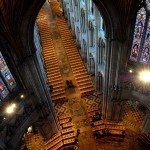 I'm a Unitarian, and I'm an atheist/humanist. Unitarians are a spiritual movement that don't require members to believe anything in particular. We are united by values, not doctrines, and I am very welcome even though I don't believe in the supernatural.
You can read more about my theology on the Cross Street Chapel website.
Beer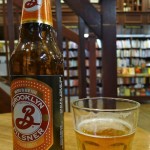 You could call me a beer snob. I'm a massive, massive, beer lover. I know my way around real ales from Yorkshire and further afield, and craft beers from the current and very exciting brewing revolution around the world. I even recently invested in BrewDog — the first time I've ever bought any part of a business.
Emily & I are the authors of Leeds Beer Quest: a blog where we are attempting to visit every pub and bar in Leeds city centre and review each one.
I'm on Untappd, a social network for beer drinkers to share the beers they're drinking.
Geekery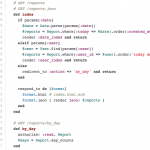 I'm a professional geek: I work as a software architect & manager. I've been a GNU/Linux head since it was uncool and my languages of choice right now are Perl and Ruby. I'm also really getting into Go.
I've got a number of little toy projects on the go but the only one anywhere near maturity is Jelly: a web app for managing Scrum-like daily meetings. Also in progress is Revelry, a project toolkit for the awesome Reveal.js.
Travel, maps and photography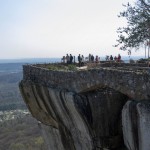 I love travelling, both inside the UK and out. My favourite place in the world so far is Berlin, but I have been to so many amazing places.
I really enjoy photography, even though I'm not particularly good. I have a small portfolio on Flickr if you would like to follow me.
I'm also obsessed with maps. And flags. More on this another time, I think.
The English language
I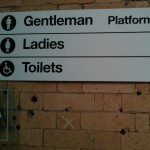 'm totally obsessed by it. I read all the blogs and I want to know the etymology of everything, as well as the deeper history of English and other languages.
One of my heroes is Geoff Pullum, and if you haven't read The Land of the Free and the Elements of Style, it might change your views about English forever.
Other stuff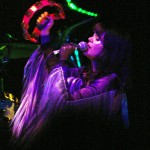 I'm a huge music fan. I could go on for years listing artists I like but if I say Pulp, The National, Kate Bush, Antony & the Johnsons and The Magnetic Fields are a good cross-section, will that do?
Twin Peaks and Doctor Who are the two greatest TV series ever made. Very few others have come close. And before you ask: Jon Pertwee.