Return tickets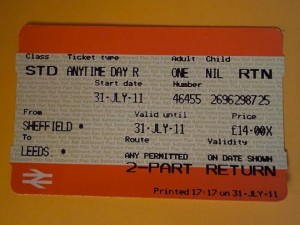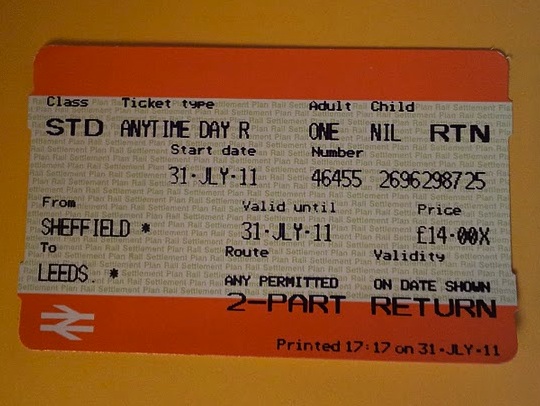 I was thinking, as I purchased a return ticket from Leeds to Sheffield, that I don't really grasp the concept of return tickets.
A return ticket is, as you probably know, a ticket that brings you back to your origin from your destination for (sometimes significantly) less than the cost of two one-way tickets.
In the case of National Rail, the cost of a return ticket is barely more than the cost of a one-way ticket.
Or, if you look at it another way, you almost have to pay for your journey home even if you don't intend to take it. Even more bizarrely, the concept of a "day return" means you are penalized for not returning on the day you left.
The return ticket phenomenon means that people are strongly discouraged from making journeys that do not return by exactly the same route. This means if you take in two stops in a day, you are encouraged to return to the first stop after the second before travelling home, even if this is not the most direct route, wasting time and energy on what, exactly?
I've always thought these two points were a bit bizarre, but figured there must be some capitalist reason behind the concept. Some way that National Rail ends up making more money by offering this service.
If all one-way fares were half the price of a current return ticket, then yes, some money (how much, really?) would be lost on people who travel in one direction and don't come back. But what on Earth is the financial reason for giving people a discount to come home on the same day they leave?